Over the next few years, a lively, urban commercial district in Humboldthain, Berlin Mitte will be constructed, covering an area of nine football pitches.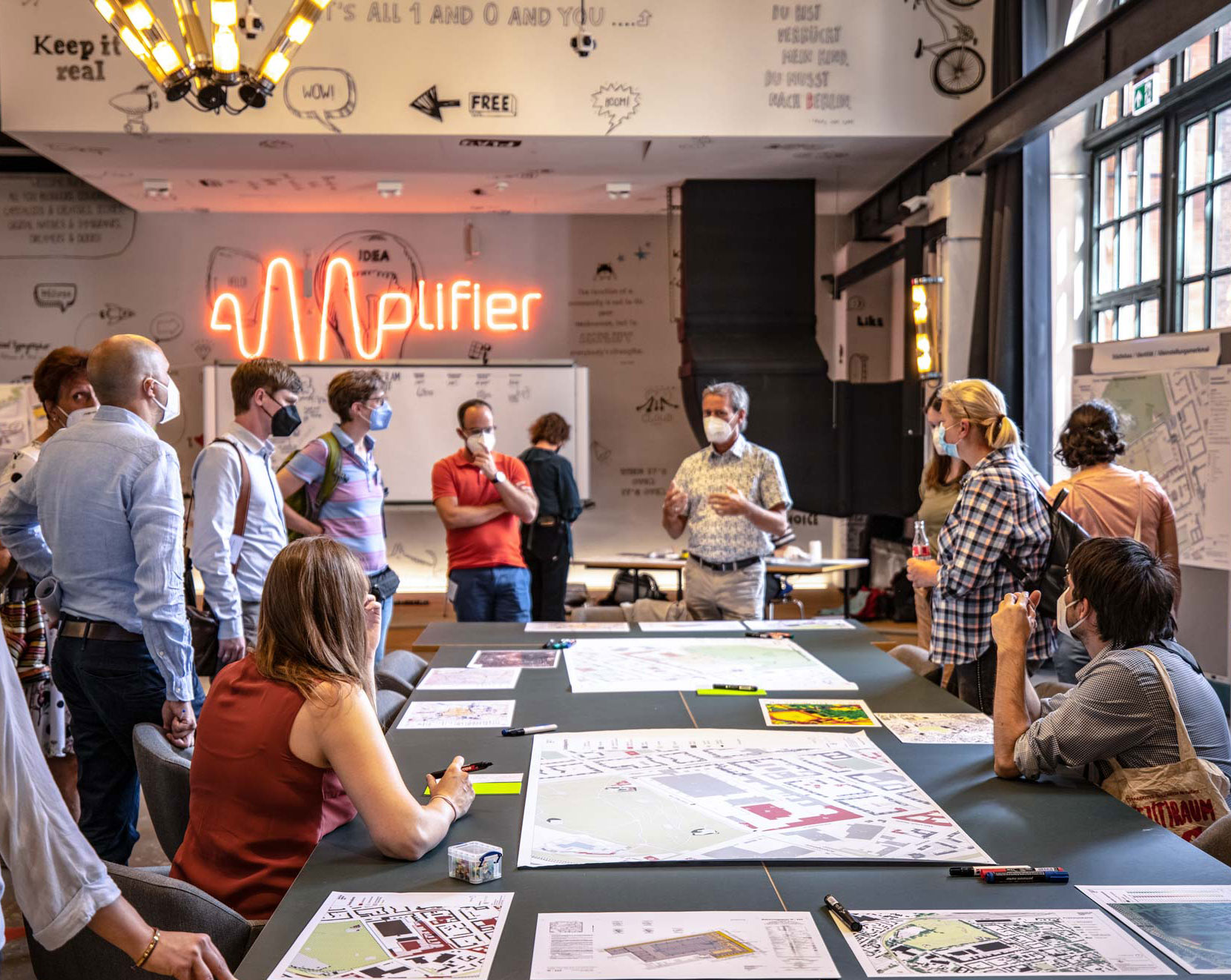 We actively involved members of the public to participate in the process, by helping to identify a common approach to what should be developed on the site.
On this site, you can find out more about the plans for Quartier Am Humboldthain and the "open development" process, in which we developed a forward-looking and sustainable utilization concept through several facilitated workshops as a solid foundation for the development of the district.
In the workshop procedure as one of several components of an "open project development", joint solutions were worked out and recorded in a report on the results.
In conjunction with Berlin residents as well as representatives from local authorities, politics, science and commerce, we aim to develop an animated, urban city district in the heart of the Brunnenviertel. More information on the workshop procedure can be found on this website.
We look forward to hearing your questions and suggestions.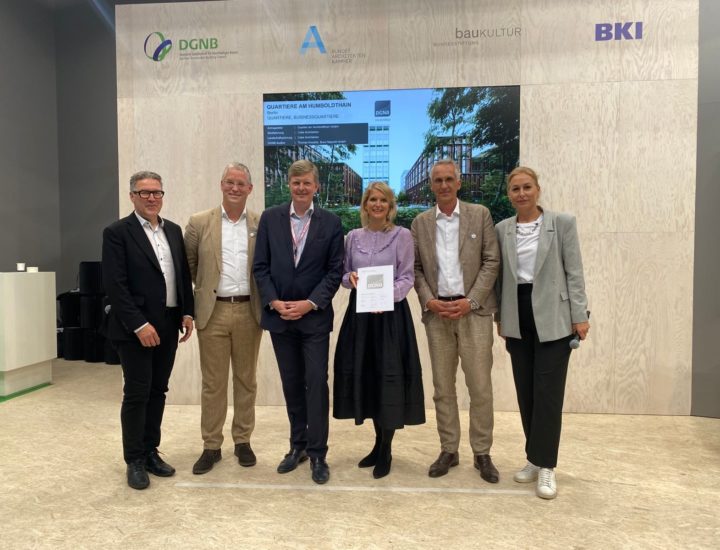 10/23
Quartier am Humboldthain, the largest commercial development in Berlin's city center, has achieved the highest recognition level within the DGNB German Sustainable Building Council framework by attaining its platinum pre-certification. This accomplishment results from collaborative efforts involving the urban community, political leaders, and the administration. It emphasizes the project's significance as the most central of