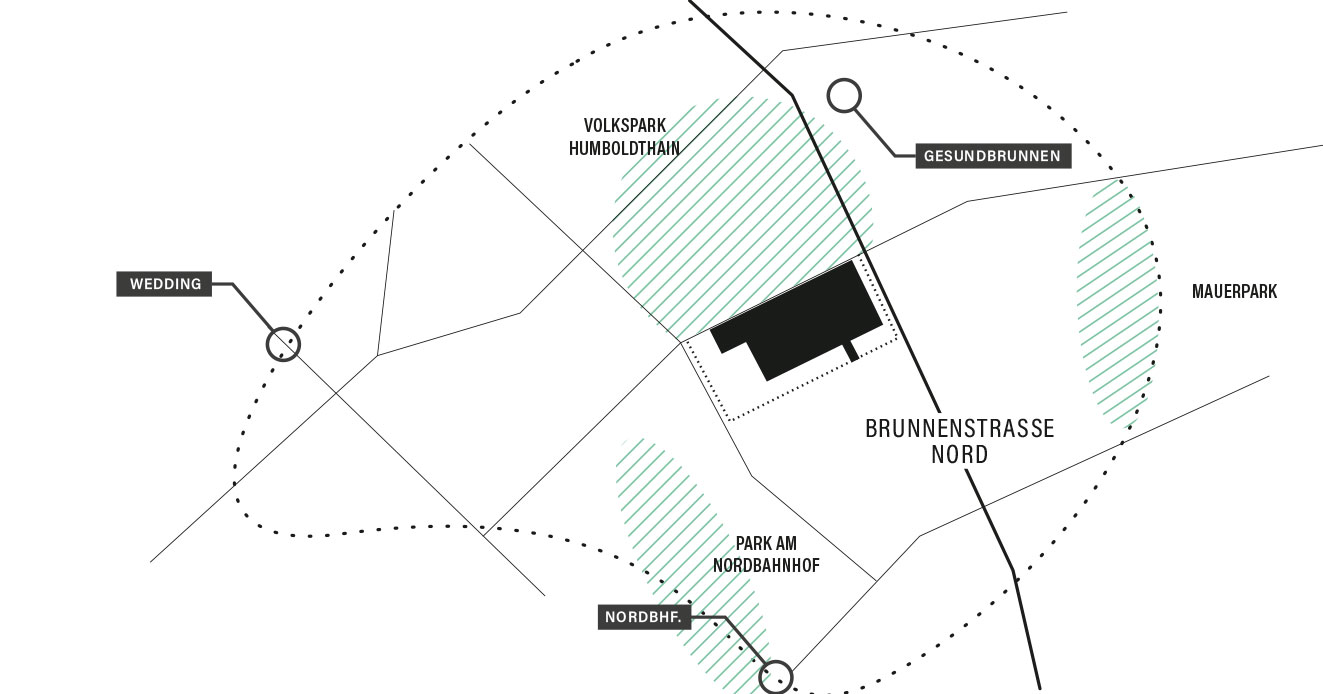 Quartier Am Humboldthain – Part of Berlin's industrial history
The Quartier Am Humboldthain is located on the former site of the AEG factory in Humboldthain and the listed industrial brick buildings that surround the site and which now house premises for the TU Berlin and the Fraunhofer Institute among others are testament to this.
The large production halls attest to the importance of the electrical industry for Berlin's industrial history.
From 1895, AEG produced electrical motors and other electronic products on this site. One of its unique features is the approximately 300 metre long subway tunnel, Germany's first underground railway, which can still be visited as part of a guided tour.
AEG closed the site in 1983. Buildings on the east side were demolished, and the Humboldthain Technology Park (TPH) was constructed on the west side. Nixdorf built a factory on the east side which remained until the early Nineties. The building that stands there today, which houses the Berliner Sparkasse Service Center, also dates from this time.
The Brunnenstr./Voltastr. Block 240 project was designed by Kleihues Architects in 1996 and constructed in the neighbouring mix-use area. It consists of an adjoining building to the Berliner Sparkasse Service Centre (see image left).
AN OVERVIEW OF THE QUARTER

The Quartier Am Humboldthain is located in the Berlin Mitte district and directly borders Volkspark Humboldthain to the south. The quarter is within Berlin's S-Bahn Ring and close to Gesundbrunnen Station. Berlin's Central Station, with long-distance rail connections is only 3.5 kms away.
The Quartier Am Humboldthain is housed within the Technology Park Humboldthain (TPH), one of Berlin's "Zukunftsorte", or sites of future innovation, where fields of science, technology and commerce work closely together. Offices of the TU Berlin and the Fraunhofer IZM, among others, directly neighbour the site.