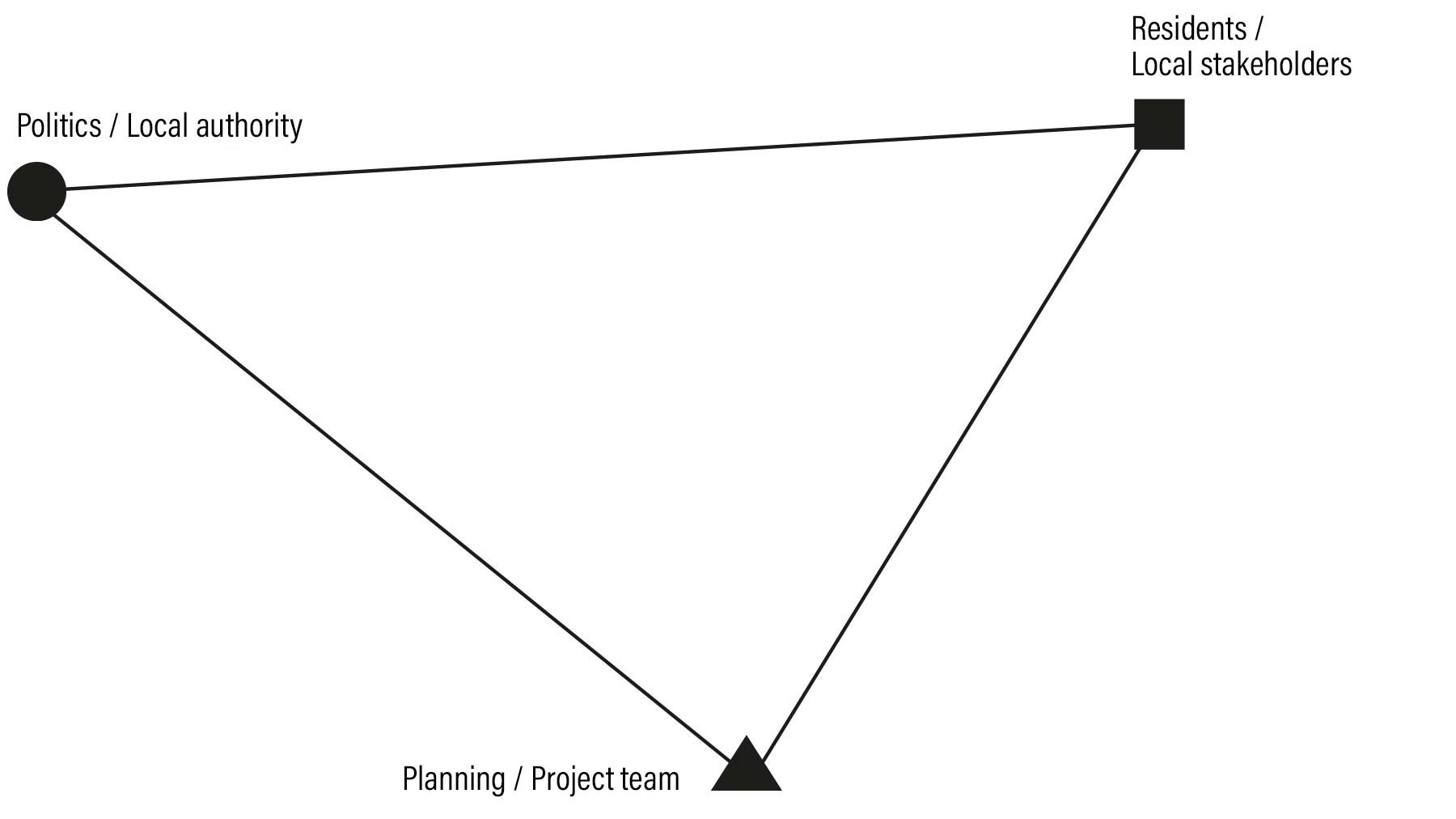 Our approach
It's our goal to review the local urban development and to use these quality spaces to develop an a primarily commercial, but nevertheless lively and urban area. However, the exact use and configuration of the space is still open.
Based on the potential of the area and plot, it's entirely conceivable that this development and reconstruction will give rise to a new city area in the heart of the Brunnenviertel. Essentially, it will be designed for commercial use with close connections to fields of science and future technologies. In addition, a stronger emphasis should be placed on its relationship to the Volkspark Humboldthain. The question to be addressed here is how the future Quarter can most meaningfully relate to the Volkspark Humboldthain.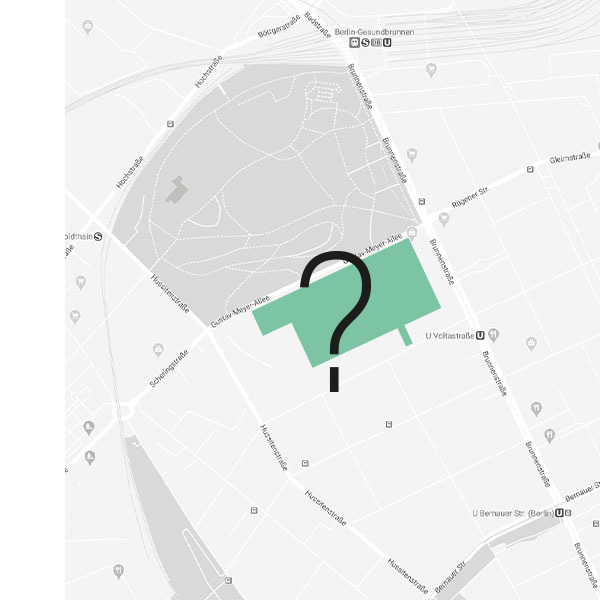 OPEN DEVELOPMENT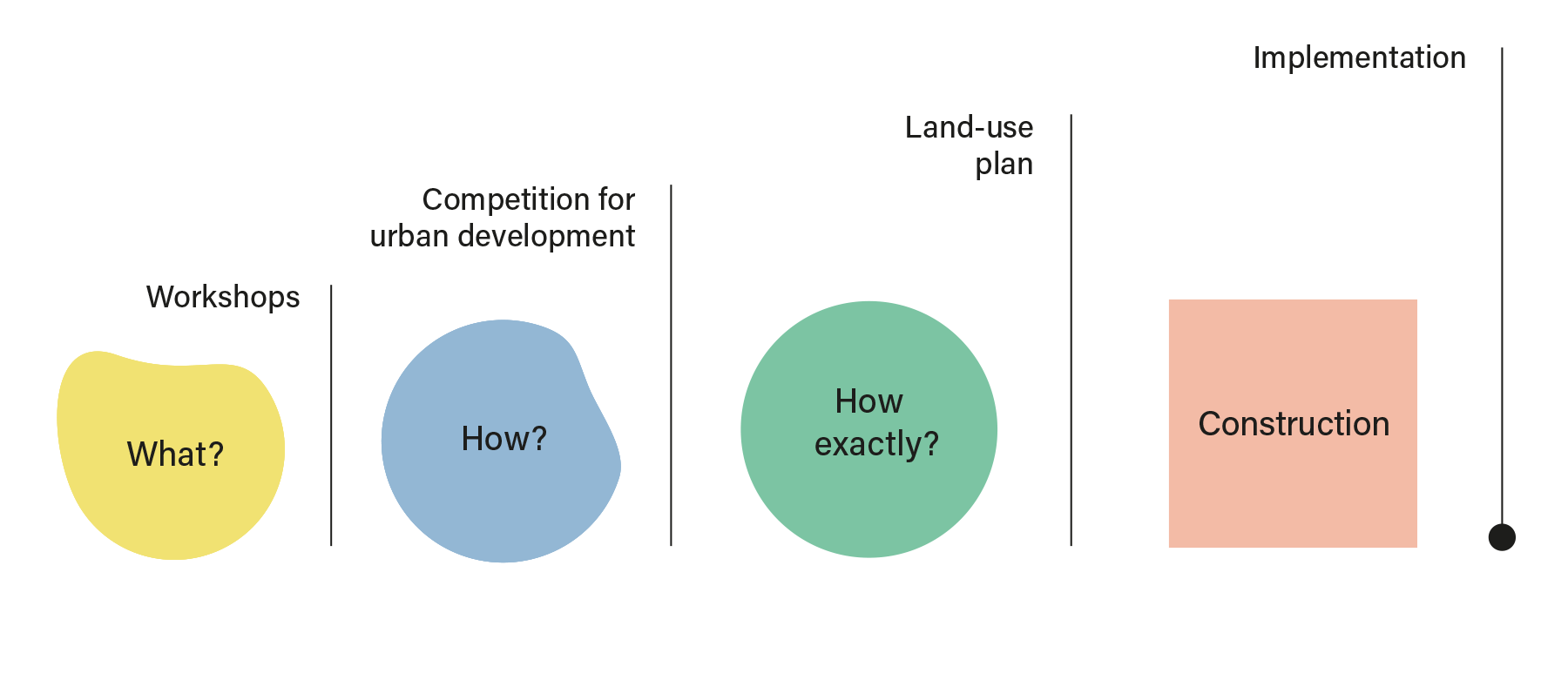 WORKSHOPS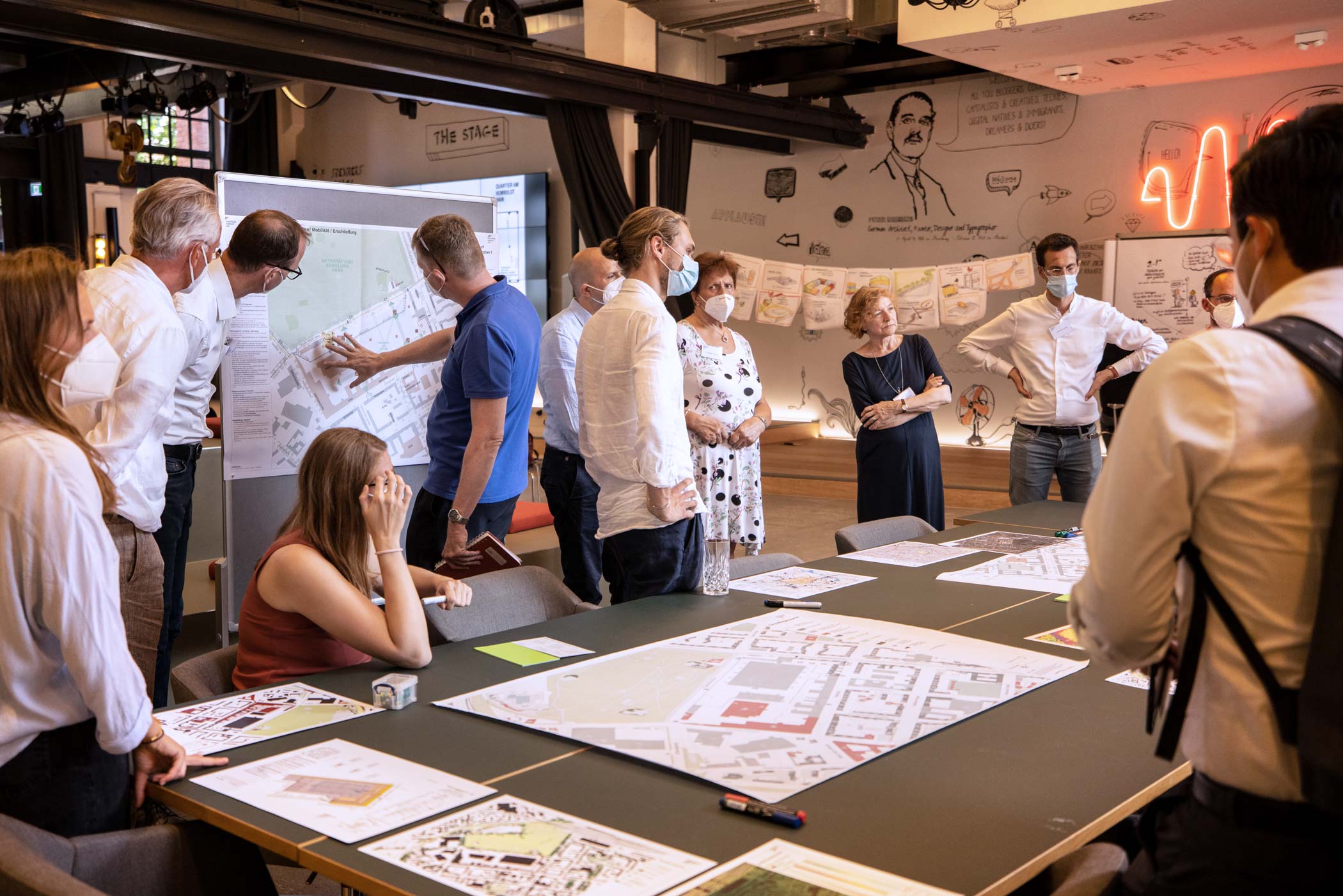 The Process
In order to achieve a concrete and viable concept for the future of the Quartier Am Humboldthain, we followed an "open development" process and developed approaches with Berlin residents as well as representatives from the local authority, politics, science and commerce to create a modern urban district in the Brunnenviertel.
Within the framework of our workshops, we conducted several facilitated discussion rounds with experts and residents in which we discussed openly, creatively and developed ideas together in dialogue with interested parties. The result is the draft of a utilisation concept that seeks to balance a wide variety of interests and will be ecologically, socially and economically sustainable for the neighborhood and its people.
As we develop a desirable, urban area, it's important for us not to anticipate solutions, but to keep the dialogue open-ended. Our workshops therefore formed a solid basis for the development of the quarter through various discussion rounds with experts and residents alike.
As the discussions reach higher levels, specialist knowledge and ideas will be brought in. This knowledge will be provided by both a recognised expert and the everyday experiences of local residents.